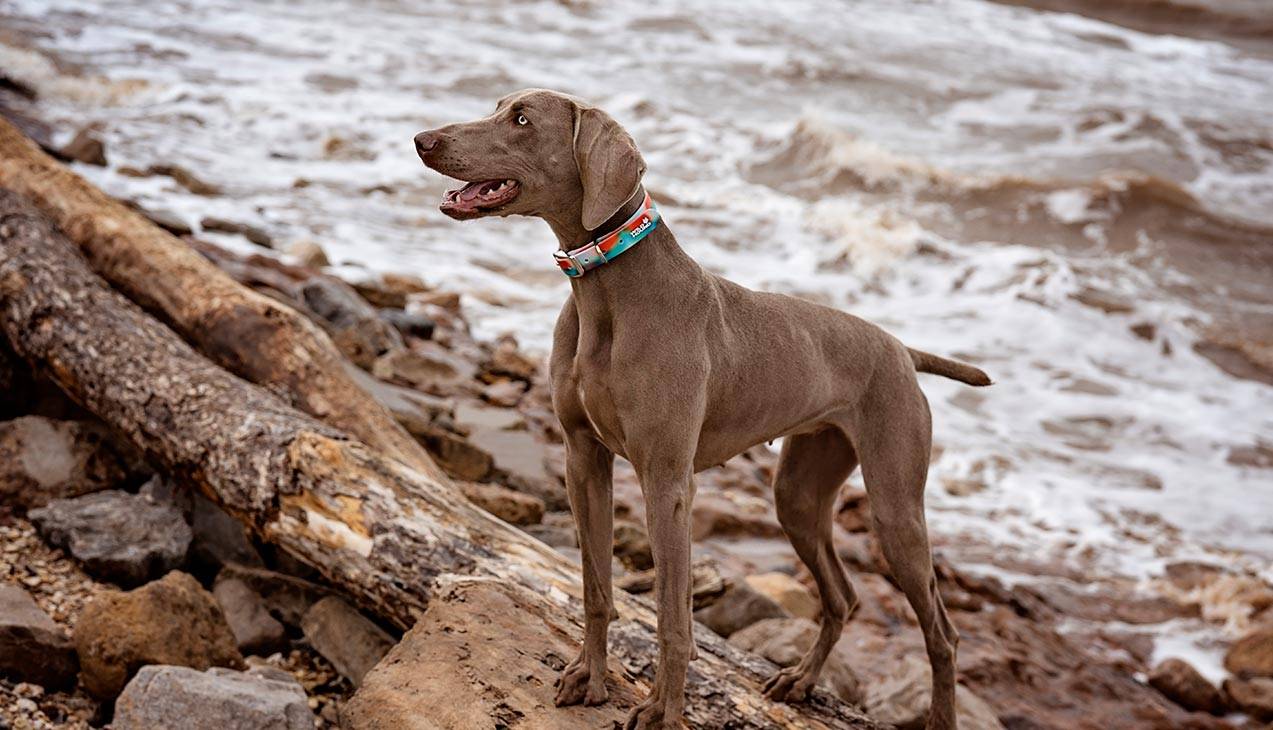 BORN OUT OF LOVE.
MADE FOR THE WILD.
Wildhound Collars were born from muddy banks and tasty waterholes alike. We, like so many, love being outdoors with our dogs. A place they can be free, run amuck, and generally release all that great energy that make them the ultimate companions we love. However, it is from these excursions with our best friends that we discovered a need to better protect them. A need for a collar that could not only follow them on their outside journeys, but that could also just as easily return to the comfort of their indoor homes.
We had grown tired of nylon collars that couldn't get wet, smelled after a day of outdoor play, frayed after use, and were breeders for bacteria and other harmful substances to our furry companions. So, we decided to do something about it. Through our proprietary technology, we developed a collar that is Hypoallergenic, Antimicrobial and 100% Waterproof to protect our dogs on all their journeys. It is easily washable with warm water and soap, and all our collars are extremely durable and built to last, backed by our Wildhound Promise.
However, our promise to our furry friends doesn't stop there. We at Wildhound are committed to helping the dog community by donating a portion of all proceeds to various dog charities and partners. We pledge to help make all dogs lives better by giving back and supporting these animals that bring so much love and joy to our lives.
Our mission at Wildhound is simple: to keep our dogs safe, happy and healthy. We invite you to join us on that journey.
Welcome to the pack. We've got you covered.